When the PGA Tour heads to Torrey Pines for the Farmers Insurance Open, many of our staffers make the 20-minute drive north to test their equipment at the Ely Callaway Performance Center. On Monday, Stuart Appleby and Nicolas Colsaerts were both testing drivers on the ECPC range. While Nicolas hit huge bombs with X Hot, Stuart Appleby worked on a few different models.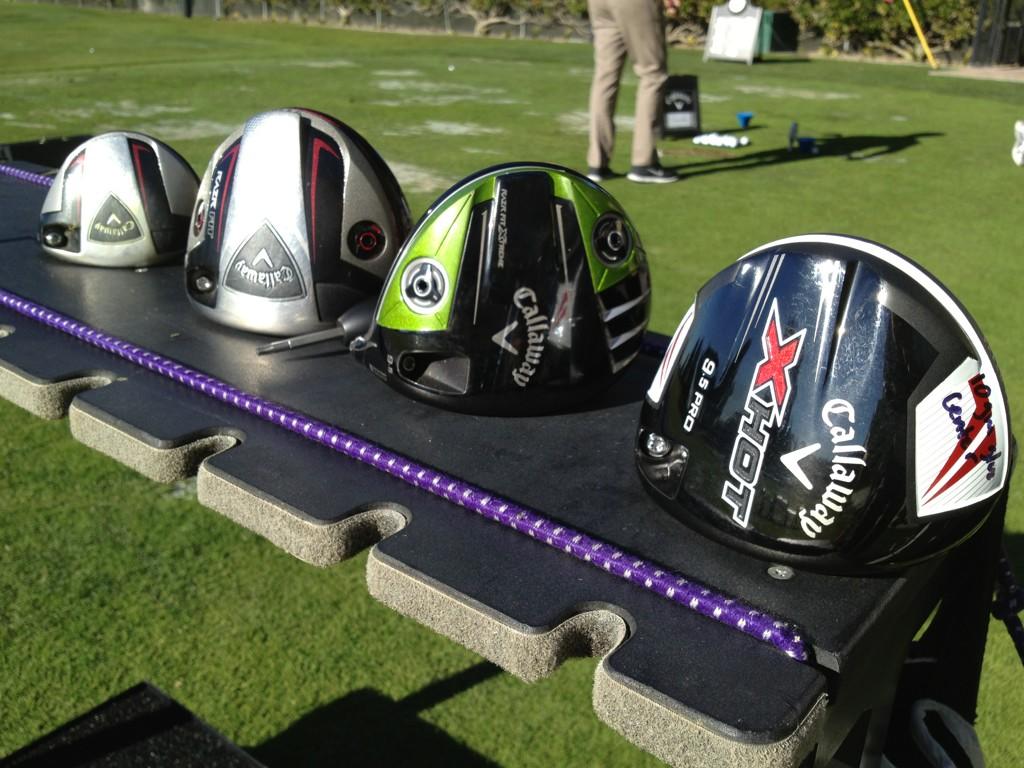 At the ECPC, both men were able to track their ball flight, find the right loft and check their ball speed with our launch monitors. Colsaerts busted out one moon shot after another over the end of the range, and he was so long that our Club Specialists moved the tees back as far back as they could go. Hey, we hoped to keep a few balls on the range but no such luck. The guy's just too long.
Appleby came in to work on RAZR Fit Xtreme and X Hot, and quickly took a liking to an X Hot model. "So far X Hot 460cc head is the leader," Appleby posted on our Callaway Twitter page. "Stay tuned…working progress." Stuart is playing for the second straight week and Nicolas will make his PGA Tour season debut at Torrey Pines.
RAZR Fit Xtreme is available now and you can shop now at shop.callaway. The X Hot Driver, Fairway Woods, Hybrids and Irons will be in stores Friday and they're now available for pre-order.