Last week, we announced a bunch of proven winners like Henrik Stenson, Harris English and Pat Perez as new members on #TeamCallaway. This week, it's more of the same and today we're adding to our lineup with another global superstar…Matteo Manassero! Yessir!!!
This is a huge, HUGE signing for Callaway and we are thrilled that he took to his Twitter account @ManasseroMatteo, to share the news. He tweeted, "@CallawayGolf I'm so (excited) to be part of the team, can't wait to put all the new equipment in play and have fun with it! #berthasback"
He also added this picture with the caption "@CallawayGolf, That's how (it's) going to look like guys!!! #quickadjustment #14straight and…Bertha is in." That's a good looking bag right there!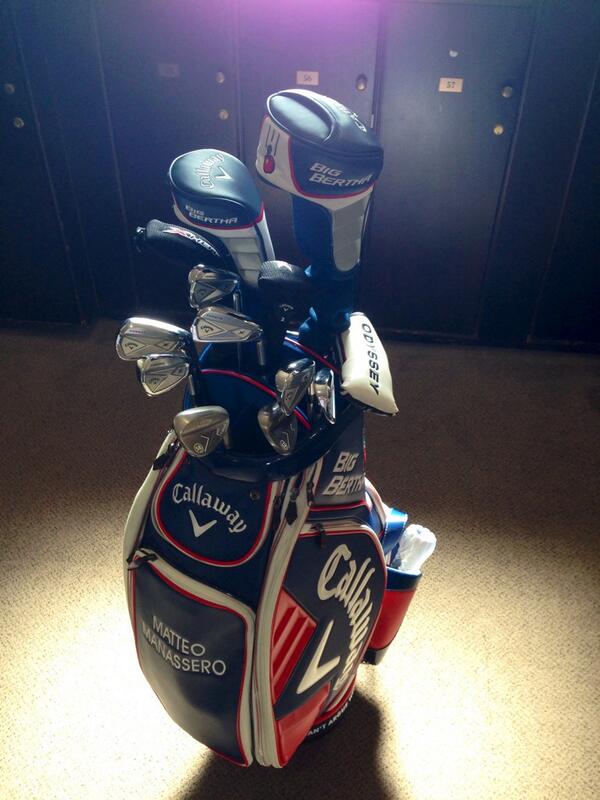 The 20-year-old phenom has been a big name player since he was 16, when he got into contention and made a thrilling run at the 2009 Open Championship.
From there he was the No. 1 ranked amateur in the world, made the cut at Augusta as a 16-year-old, turned pro at 17, became the youngest winner in Euopean Tour history while still 17, and he's only found more success on the way to becoming one of the best players in the world.
He's added wins at the Maybank Malaysian, Barclays Singapore Open, and his best moment to date came in a playoff win at last year's BMW PGA Championship, the European Tour's flagship event.
If you look at his track record AND his potential, you can see why this is another big day for Callaway! We've had a lot of them in the past week or so!
Welcome aboard, Matteo! You can check out our new Staff Pros now on our Team Callaway page.