Noren, Grace and Jaidee All Post Top-10s In Qatar
Three familiar Callaway faces were in contention once again as Alexander Noren (T4), Branden Grace (T6) and Thongchai Jaidee (T9) all earned top-10 finishes at the Commercial Bank Qatar Masters. The three European Tour stars have already racked up a number of high finishes and we're not even through January yet.
Noren played a new RAZR Fit Xtreme Driver (8.5°), two X Hot Pro Fairway Woods and hit over 81% of greens for the week with X Forged Irons. Grace used an X Hot Pro Driver (8.5°), X Hot Pro Fairway Wood, X Forged Irons and a HEX Black Tour Ball to post his third straight top-10. The 24-year-old staffer now sits in sixth place on the Race to Dubai standings.
And although he's had top-10s in back-to-back-to-back starts, even Grace has some work to do to catch up with Jaidee's impressive streak. Thongchai has had three top-10s in three starts this year, and five top-10s in a row dating back to last year's UBS Hong Kong Open. The veteran Callaway staffer carried a X Hot 3-Wood, HEX Black Tour Ball and a Versa White 2-Ball 90 Putter last week.
So if you do the quick math, Noren, Grace and Jaidee have combined for seven top-10s so far this year. Not bad for one month's work.
List Makes 1st Albatross Of The Year With X Hot Pro 3-Wood
The par-5 13th at Torrey Pines South played long and tough all weekend thanks in large part to damp conditions and tees that were moved well back on Sunday. It was nearly unreachable in two until our man Luke List went ahead and holed out his second shot for double eagle. Sir Double L (as we know him on Twitter) used his X Hot Pro 3-wood to hole out from 255 yards on his uphill second shot, and recorded the PGA Tour's first albatross of 2013 in the process. It may not have gone 325+ yards, but we think Luke earned himself an X Bomb patch on that one.
Sadlowski Goes Deep At PGA Show Demo Day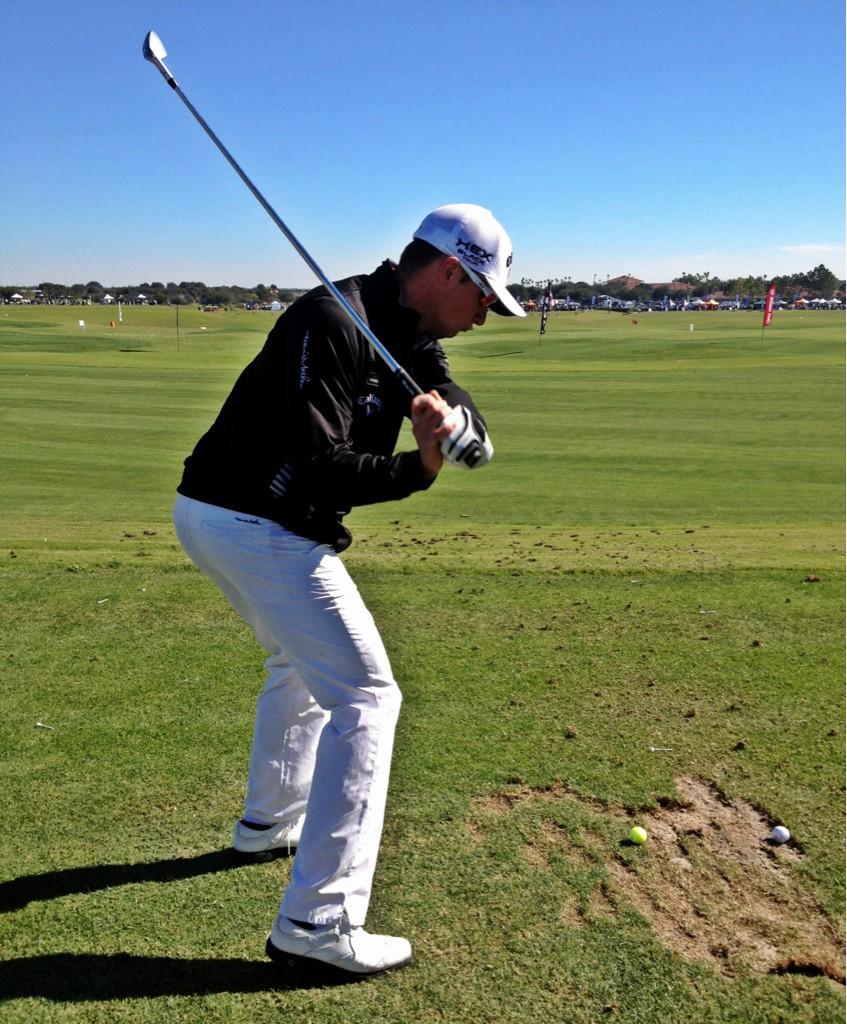 Callaway staffer Jamie Sadlowski was a trooper for us at the PGA Show last week, and he left the crowd in awe on Wednesday during our Demo Day. The two-time World Long Drive Champion was hitting it 298 yards with his X Utility Prototype Iron. Let me repeat that, 298 yards with A UTILITY IRON! HOW IS THAT POSSIBLE??!!! Sadlowski put on an absolute show of his own as patrons and media members walked by his hitting station. It only got more fun when he brought out his X Hot Driver. We could have watched him hit bombs all day, and some of the patrons actually did.
NOTES
Woodland and J.B. Carry Drives Past The Range, Hit Tour Trailers 
Callaway staffers Gary Woodland and J.B. Holmes both carried one of their drives 337 yards last Wednesday on the lower range at Torrey Pines. As our Tour Reps noted, the range was uphill and had a 335 yard carry to the start of the road where Tour Trailers were parked. Holmes and Woodland's drives carried the upper range, landed on the road and bounced off another manufacturer's truck. Did we mention that these guys are really long?
Woodland put in a new RAZR Fit Xtreme Driver (9.5) which he used to average over 301 yards per drive through the end of play on Sunday. Meanwhile, Holmes tested and put in play an X Hot Pro Driver (7.5°). J.B.'s new driver has a lower lofted head with a more square face angle, and he added more ball speed and more dispersion when he tested it.
ANECDOTES
X Hot Settles In On Dan Patrick Super Bowl Set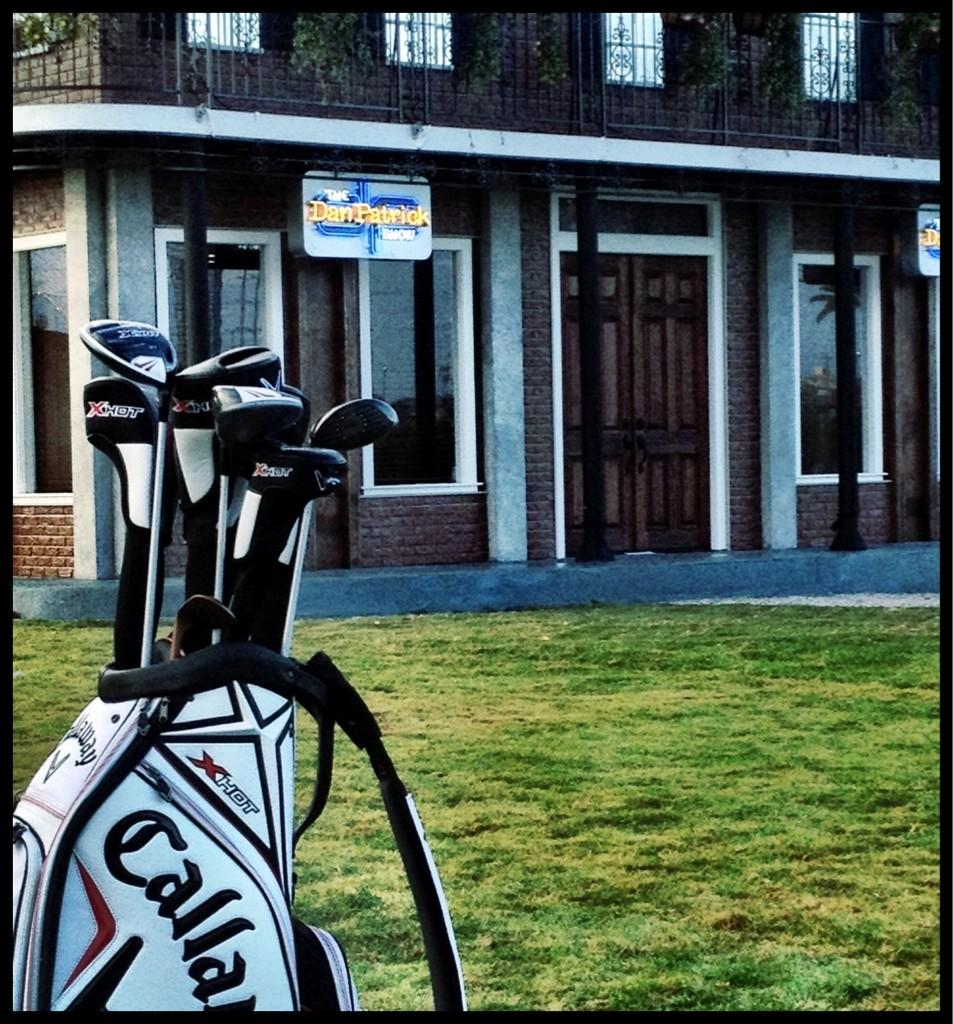 In case you didn't know, there's a big football game in New Orleans this Sunday. We think it's called the Mega Bowl or something. Anyway, the Dan Patrick Show will be broadcasting from The Big Easy this week and they brought some X Hot sticks with them. They'll have their pick of the X Hot Driver, Fairway Woods, Hybrids and Irons to hit during commercial breaks. A full week of golf and football in New Orleans sounds tough, but I guess somebody's got to do it.
The X Hot Family is available now and you can shop now at shop.callaway.