2
Results in
Apex Hybrids
Apex 21 Hybrid Family | High Launch With Forgiveness
Every model and every face in our Apex Hybrids are uniquely designed using advanced A.I. This proven ball speed design puts an even greater emphasis on center and off-center ball speeds.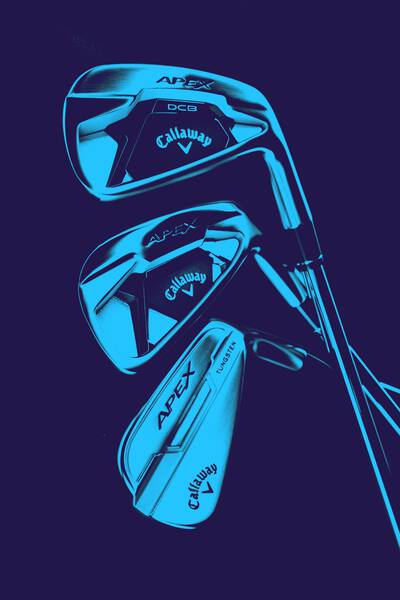 Fitting Room: Ep. 151 - Which Apex Irons are Right for You?
Here at the Fitting Room there is little that gets us more excited than an Apex Irons year. They are always the best looking, best feeling, and highest performing irons that we get to break down. So we wanted to get this year started by digging into the BRAND NEW Apex 21 line that features three unique sets: Apex 21, Apex Pro, and the new Apex DCB. With these three models there is literally an Apex Iron for everyone. In this episode, we break down what's new with Apex 21 and dig into the unique performance benefits and design of each model to help you determine which of these will help you bring your iron game to the next level. Have questions on the new Apex Family?
Callaway Talks: Apex 21 Irons Family with Dr. Alan Hocknell
Senior VP of R&D Alan Hocknell sits down with Dave Neville to break down the new Apex 21 Irons Family. Packed with performance technologies, these are the first Apex forged irons designed with A.I.
Which Apex Iron Belongs In Your Bag?
Apex is synonymous with legendary forged performance. It's the iron that created the forged distance category, with a premium construction that exemplifies what demonstrably superior and pleasingly different is all about. Which version is right for you?

Apex 21: Players Distance
Apex 21 Pro: Players Performance
Apex DCB: Game Improvement