Chrome Soft X LS
It's Not Just Better. It's Better For Everyone.
Chrome Soft X LS
It's Not Just Better. It's Better For Everyone.
Golf Ball Performance Overview
Driver
Iron
Wedges
SPEED
LAUNCH
SPIN
LAUNCH
SPIN
FULL SHOT SPIN
GREENSIDE SPIN
FORGIVENESS
FLIGHT
FEEL
Fast
Highest
Low
High
Slightly Lower
High
Higher
Higher
Straight
Soft
Fastest
High
Low-Mid
Mid
Mid
Highest
Highest
Mid-High
Workable
Medium
Fastest
Higher
Low
Mid-High
Slightly Lower
High
High
High
Straight
Medium
Chrome Soft X LS Checks All The Boxes For Marc Leishman
6x PGA Tour Champion Marc Leishman made the switch to the Chrome Soft X LS golf ball at the Sony Open and finished 4th in his first start with it in play. Find out what the key attributes he loves about the new ball and how those have affected his performance on the course.
Callaway Talks: The NEW Chrome Soft X LS
Director of Product and Brand Management for Golf Ball, Jason Finley, sits down with Callaway's Senior Director of Golf Ball R & D, Eric Loper, to break down the NEW Chrome Soft X LS.
Chrome Soft X LS | Low Spin For Max Distance, With Tour Level Short Game Control
Chrome Soft X LS is designed for max distance in a fine-tuned lower spin profile. It's especially suited for better players who want to "bomb it" off the tee, with a tremendous combination of long distance and a straight ball flight.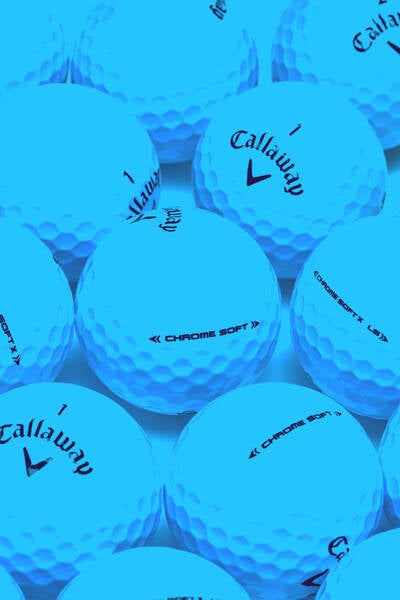 Fitting Room: Ep. 160 - Which Chrome Soft Ball Should YOU Be Playing?
The new Chrome Soft X LS is here which means the Chrome Soft Family has a new member! We are really excited about this new addition which has already generated some buzz on TOUR. But this begs the question, which Chrome Soft ball should I be playing? In this edition of the Fitting Room Podcast, our Director of Player Fitting and Performance, Michael Vrska and Golf Ball R&D Manager, Nick Yontz break down the new Chrome Soft X LS, where it fits in the Chrome Soft family, and which Chrome Soft ball you should be gaming to get maximum benefit out of the Chrome Soft golf ball.
Committed to Quality || Callaway Chrome Soft
From cover to core, we are committed to creating the most quality and highest performing tour ball in the game.