Apex Family
Free Ground Shipping On All Orders
+ Free 2-Day Shipping On Orders Over $200

Apex Family
Free Ground Shipping On All Orders
+ Free 2-Day Shipping On Orders Over $200

Callaway Talks: Apex Irons with Alan Hocknell
Senior Vice President of R&D, Alan Hocknell, joins AJ Voelpel to chat about the new Apex 19 Irons.
Apex '19 Irons: The Ultimate Players Distance Irons
Apex is the ultimate forged players distance iron, and it stands alone for its premium craftsmanship and amazing sound and feel. The 2019 precision engineered to deliver an unmatched forged design, with innovative ball speed technology, and optimal ball flight and trajectory.
What You Need To Know: Apex Smoke Irons
With Apex Smoke, you're getting the ultimate forged players distance iron in a smoke finish. Here's what you need to know about the unforgettable look and performance in these irons.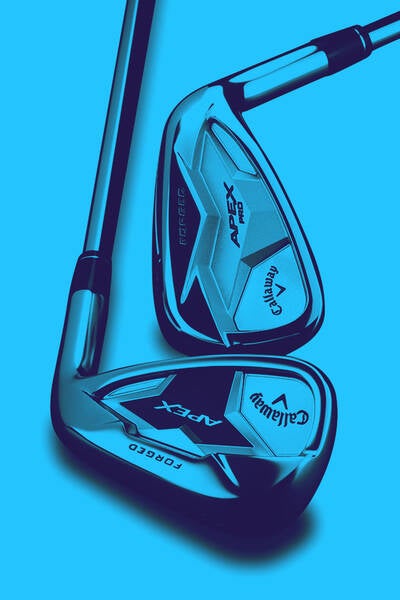 Choosing Between Apex & Apex Pro Irons
Nate and AJ are joined by frequent (and fan favorite) guest Dave Neville AKA Yo D Nevs to discuss the all new Apex and Apex Pro irons and Apex Hybrid.